Shop & Retail Virtual Tours
Use virtual tours combined with eCommerce to give visitors from around the world an amazing immersive visual shopping experience of your shop!
Instead of trying to bring in shoppers by reducing prices or big sales events, innovative companies are utilising fully immersive 3D virtual tours with eCommerce to reinvent & improve the shopping experience.
Allow customers to visit your store instantly
Add ecommerce allowing people to click on each product and buy 
Embed images, audio, video and text to tell more about a product
International audience, your store will be available to customers across the world

View an example below of how CFS Leicester are utilising to power of Virtual Tours to bring customers to their store and create a new buying experience.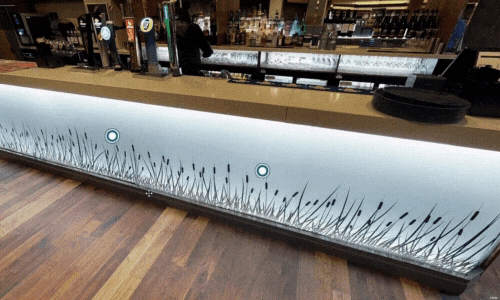 Multimedia MatterTags
Add Mattertags to your tour containing multimedia including text, images, links & video
Use Mattertag Posts to highlight key features within your property 
including text, images, links & video. 
Using Mattertags you can link through to a brochure / menu with additional information, selection of photos, video or just text to highlight a specific service or facility within your property. Mattertags can be especially useful for ecommerce to show products within your store with a link to purchase the item online. You can also include links to your website and social media.      
So Much More than a Virtual Tour
Beyond creating incredible 3D virtual tours of your store, Matterport's platform can improve the accessibility of your online store, create a great first impression, and simplify the shopping experience for your customers.
Share easily on social media sites, such as Facebook, Twitter, and LinkedIn.
Export videos, GIFs, and 4k print-quality photos from your 3D model for marketing campaigns.
Publish to Google Street View to connect with local customers looking for nearby stores.
Automatically generate guided tours to walk your customers through the highlights.
Add Mattertags™ to integrate product details and links to buy. 
Use Measurement Mode for space planning.
Create detailed floor plans to give your customers a bird's eye view to help them find what they want quickly.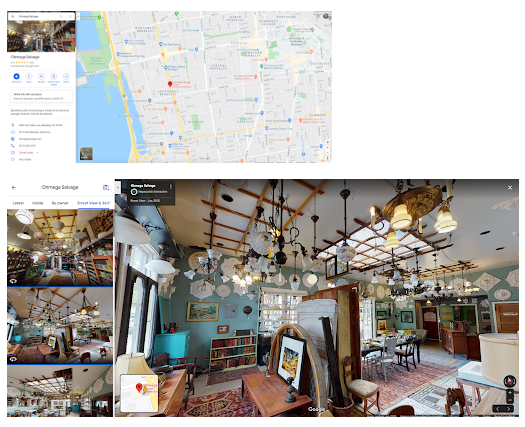 Use 3D Indoor Mapping
to Train Employees
Share a 3D walkthrough of your facilities with new or visiting employees so they can quickly understand your space.
Allow new employees to learn the logistics of an office or facility quickly and easily.
Educate new employees on complex facilities — especially in hard to reach or potentially dangerous areas.
Tour
Analytics

to monitor visitors

Create and send custom analytics reports for Virtual Tours, Single Property Websites & Overall reports within your account.

Our analytics reports include:
Total number of views
Number of unique viewers
Average time spent viewing the Virtual Tour
Top referrer links
3D interactive
doll house view

& top down floor plan view

Proprietary Dollhouse View shows your property in 3D how the entire property fits together. The Matterport Dolls House View sets a Matterport 3d Virtual Tour from any other product on the market. Viewers can rotate the model at any angle to fully appreciate the layout and how the property fits together.

Select between floors and glance with top-down Floorplan View of your property.