Google Street View
Publish your tour to Google Street View so you and your business can reach an even bigger audience...
Why Google Street View (GSV)?
Google maps 360 tour is the de facto way businesses of all types are found. Having a good search listing is crucial, especially for local businesses. According to Ipsos, businesses with search listings are 94% more likely to be viewed as reputable, 38% more likely to be used than businesses without a listing, and 29% more likely to motivate consumers to consider purchasing goods or services from them. 
If those weren't reasons enough, listings with media rich content such as Google Business 360 Street View rank higher in search results, and once found, generate more interest and engagement. According to Google:
* When searching for businesses, consumers use mapping products 44% of the time
* Listings with photos and a virtual tour are twice as likely to generate interest
* On average, 41% of place searches result in an on-site visit
Use a Google 360 Photographer and Matterport 3D virtual walkthroughs with Google Street View integration to enable potential customers to experience your business as if they were really there, and help your business stand out from the local competition.
Add Google Street View, get in touch for more information.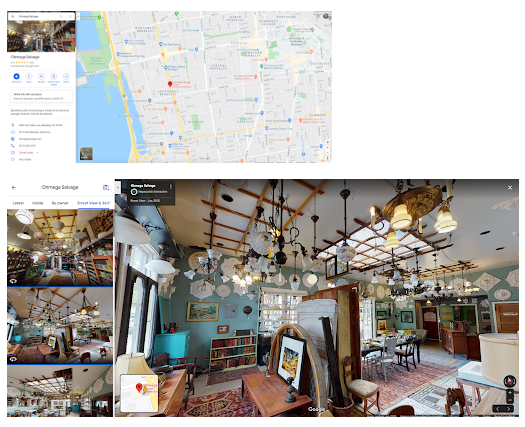 View more interactive features
to showcase

your property...

Customers can navigate your property like a computer game with 3D dollhouse view & interactive multimedia tags for more information, photos, video, ecommerce, bookings & more!