Holiday Home 360° Tours
360° Fully Immersive Virtual Tours & Photography for Holiday Homes, Apartments & Rentals.
A 3D walkthrough enables your guests to experience your property as if they were really there, going far beyond photographs and 360 tours, helping your property stand out from the competition.
Create
the
best
booking
experience
with
a
3D
virtual
tour
With Matterport, your guests know what they are seeing online is actually how a space will look in real-life. By providing the most realistic representation possible, guests feel more confident and more likely to book.
Embed your 3D space on your website &/or booing partner website
Increase web engagement by as much as 15%
Increase conversion to bookings by as much as 14%
Increase positive customer reviews
Add Link to Booking Pages
Restaurant Menus
Local Attractions
Brochure
Facilities
Highlight Services such as WiFi & Sky TV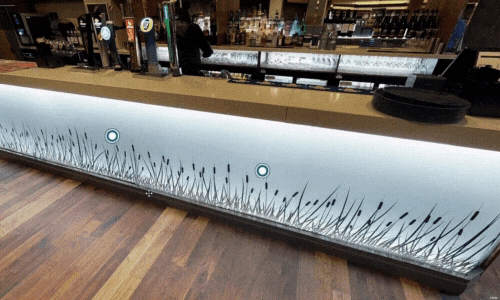 Multimedia MatterTags
Add Mattertags to your tour containing multimedia including text, images, links & video
Use Mattertag Posts to highlight key features within your property 
including text, images, links & video. 
Using Mattertags you can link through to a brochure / menu with additional information, selection of photos, video or just text to highlight a specific service or facility within your property. Mattertags can be especially useful for ecommerce to show products within your store with a link to purchase the item online. You can also include links to your website and social media.      
High
Definition

Photos

High definition print quality 2D photos automatically generated from each scan point in the tour

When a property is scanned, the Camera is placed every 5ft to 7ft and spins 360° capturing everything within the space.

With each scan we are able to generate high definition 2D photos of any area from within the tour, should you require a photo from a section of the tour then this can be created at the time the tour is created or at a later date if required.
Tour
Analytics

to monitor visitors

Create and send custom analytics reports for Virtual Tours, Single Property Websites & Overall reports within your account.

Our analytics reports include:
Total number of views
Number of unique viewers
Average time spent viewing the Virtual Tour
Top referrer links
3D interactive
doll house view

& top down floor plan view

Proprietary Dollhouse View shows your property in 3D how the entire property fits together. The Matterport Dolls House View sets a Matterport 3d Virtual Tour from any other product on the market. Viewers can rotate the model at any angle to fully appreciate the layout and how the property fits together.

Select between floors and glance with top-down Floorplan View of your property.