Real Estate
Virtual Tours
360° Virtual Tours for Real Estate & Residential - Matterport creates a realistic digital twin for all types of real estate enabling clients to explore and evaluate properties with ease.
We work with property owners, developers & agents across the UK providing Virtual Tours for properties of all sizes including luxury homes 360 virtual tours. Sell properties faster with Real Estate 360 tours, avoid timewasters and unnecessary showrounds! 
Get qualified viewings, clients are already sold before their first physical viewing
Reduce showrounds & stop timewasters
Reduce footfall of physical viewings & having to make appointments with owners
Embed your 360 degree house tour 3D space on your website
Includes High Definition Photos
Add your virtual tour to portals such as Rightmove
Use a QR Code outside of the property for passers by to scan & view the property
Use Mattertags to highlight key areas within the tour 
Include map & links to local services / restaurants / bars / attractions
VR headset compatible for a fully immersive & interactive tour 
Make the best listing

presentations

With a 3D virtual tour, prospective leads can do their own walkthrough of your properties from anywhere, anytime, generating higher engagement and interest.
Sell at a 4-9% higher sales price.
Decrease time on market by up to 31%.
90% of buys would be more compelled by a listing with a 3D tour.
Attract more qualified prospects by giving viewers the most complete representation of your property, filtering out those the property may not be right for while also attracting leads that are genuinely interested in your property.

See how Redfin used Matterport to increase virtual walkthroughs by 600% since the beginning of the COVID-19 pandemic
Multimedia

MatterTags

Add Mattertags to your tour containing multimedia including text, images, links & video

Use Mattertag Posts to highlight key features within your property 
including text, images, links & video. 

Using Mattertags you can link through to a brochure / menu with additional information, selection of photos, video or just text to highlight a specific service or facility within your property. Mattertags can be especially useful for ecommerce to show products within your store with a link to purchase the item online. You can also include links to your website and social media.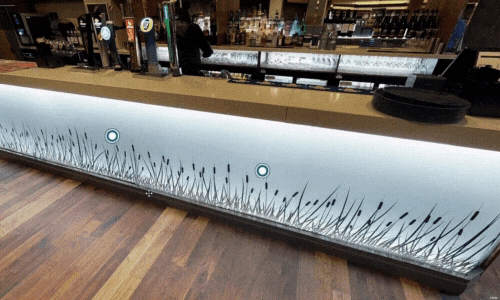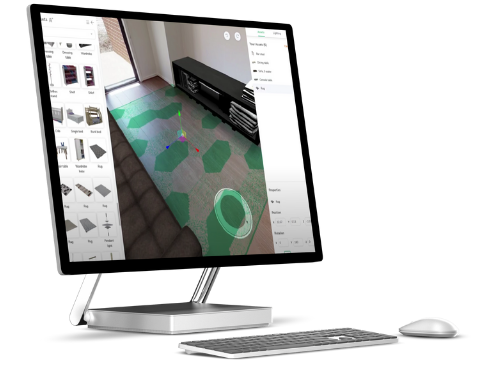 Virtual Staging

for residential & commercial properties

Bring a new dimension to your property with virtual staging for empty residential & commercial properties whether you are looking to encourage more buyers or designing a new layout /design for your property. There are 100's of 3D assets to choose from with the option to add custom Mattertags & multimedia including images, audio & video.
2D
& 3D

Floor Plans to showcase your property

Marketing ready floor plans can be generated from the Matterport tour. Dont worry about the measuring tape and order floor plans that leverage the spatial data captured in your Spaces to produce a 2D or 3D schematic that showcases the property.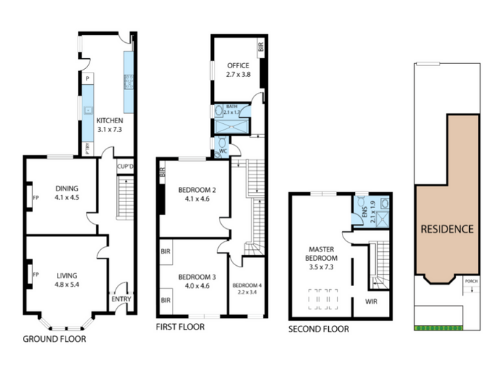 Tour
Analytics

to monitor visitors

Create and send custom analytics reports for Virtual Tours, Single Property Websites & Overall reports within your account.

Our analytics reports include:
Total number of views
Number of unique viewers
Average time spent viewing the Virtual Tour
Top referrer links
High
Definition

Photos

High definition print quality 2D photos automatically generated from each scan point in the tour

When a property is scanned, the Camera is placed every 5ft to 7ft and spins 360° capturing everything within the space.

With each scan we are able to generate high definition 2D photos of any area from within the tour, should you require a photo from a section of the tour then this can be created at the time the tour is created or at a later date if required.
3D interactive
doll house view

& top down floor plan view

Proprietary Dollhouse View shows your property in 3D how the entire property fits together. The Matterport Dolls House View sets a Matterport 3d Virtual Tour from any other product on the market. Viewers can rotate the model at any angle to fully appreciate the layout and how the property fits together.

Select between floors and glance with top-down Floorplan View of your property.
Single
Property

Website

Single property websites with modules that include:
3D Virtual Tour
2D Floor Plans
Property information
Image & video carousels
Document uploads
Contact details
Branded
Virtual Tour

Overlay

Brand your Matterport tour with your own logo & colour banner including a choice of navigation, navigation style & branding materials. 

Highlight points of interest with different navigation styles, and generate more leads with links to external websites, documents, visual assets and more.

Add interactive map, video & call-to-action links to encourage more enquiries.