360°
Fully

Immersive Virtual Tour Company

GO Virtual Tours is a Matterport Service Provider
creating a fully immersive digital twin of your property
for both Residential & Commercial projects using
Matterport Pro2 & Matterport Pro3 Camera technology.
Drive results with digital twins
Increase Sales
14%
by inspiring more customers to visit your property.
Reduce travel time and cost
50%
by removing the requirement for site visits.
Complete projects faster
30%
with access to a property at any time from anywhere.
Reduce carbon emissions
16%
by reducing the need for travel & operate more sustainably.
Interactive features
to showcase

your property

Customers can navigate your property like a computer game with 3D dollhouse view & interactive multimedia tags for more information, photos, video, ecommerce, bookings & more! We use both Matterport Pro2 & Matterport Pro3 cameras for our Virtual tours...
Interactive Smart Control
Project Management
Construction Tour Stages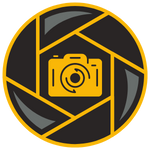 We work with
a wide range of industries
We work across the UK working with a wide selection of Industries which include residential tours for the sale of a house, retail shops to create a virtual shop with ecommerce, Architects to plan new shop fittings with accurate measurements & floor plans through to Hotels & Football clubs to showcase event space...